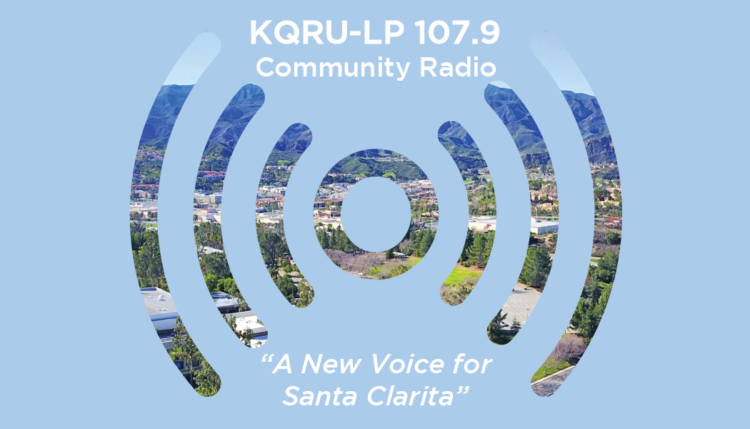 Welcome to KQRU, Santa Clarita's independent community radio station
KQRU 107.9 is Santa Clarita's local station for indie alternatives and progressive talk, with smooth jazz at night to sooth your mind after a hard day's work.
Our station is entirely listener supported through local donations, with no commercials, so your support is extremely important to help us pay the rent for our antenna and broadcasting studio.
For the next month, we have a $4,000 matching fund to double any donation you make, so any donation will have double the impact. Please keep us on the air by donating below:
Here's some great listening for Earth day, Earth Month and the whole year.
From Pacifica Radio's archives, hear these famous activists speak on issues that are amazingly still current today. Some are over a decade old, but still inspiring. What is most startling is that these issues have not changed much in ten years. This Earth day we really need to get to work making changes in our lives and demanding swifter change from our leadership.
Why do Civilizations Collapse – the deforestation link – Jared Diamond a professor of a professor of geography at UCLA, his current position. He won the National Medal of Science in 1999.

Download
Helen Caldicutt – "If you Love This Planet" – Nuclear and Environmental Activist

Download
Sabrina Virgo – An Amazing Earthday speech from ten years ago, but still sadly, so accurate today.

Download
Rachel Carson – Silent Spring – the earliest voice to speak out against pesticides and their deathly affect on the natural world.

Download
Women of the World Caring about our Earth – Interviews with famous women environmentalists

Download
---
Pacifica Network covered the founding of KQRU
Stephanie Schubert recently covered the history and founding of our radio station on the Pacifica Network blog, welcoming us to the world and their network of community radio stations.
Changing the World From a Garden Shed
In 2018, KQRU fought through great strife to earn its existence. A week after their first broadcast, the station's antenna was blown over by the Santa Ana winds. It was a large setback. Lynne had been planning for this radio station since 2011. But as the President of the non-profit that sponsors the radio station (SCOPE), Lynne knew she had people in her corner who were "radio buffs who would not let it go away." The trouble was, they only had one year until the license expired, and they had already gotten an extension.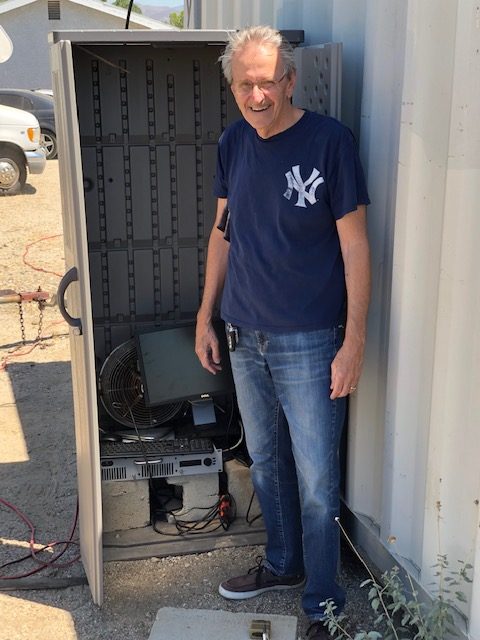 Please read the entire story on the Pacifica Network blog!
After over a decade of efforts to get an FCC license for a low power community radio station in Santa Clarita, KQRU finally began broadcasting on Aug 10th, 2019. This is thanks to the many volunteers who stuck it out through years of setbacks due to complicated FCC location rules and other issues. Without their perseverance and continued donations of time and money KQRU would not be here today. But now we are here to stay!