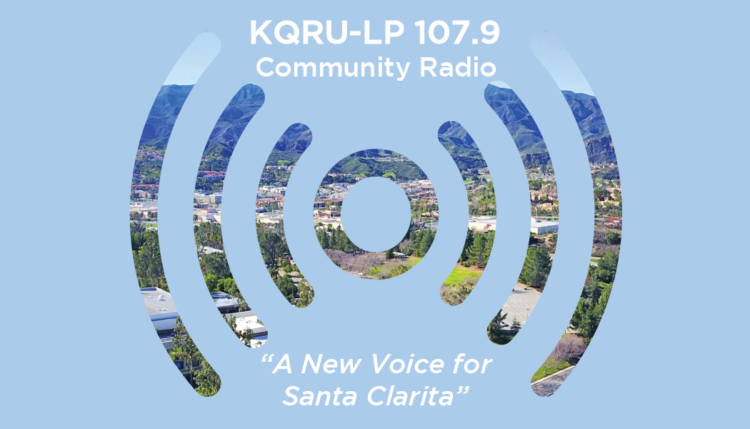 Welcome to KQRU, Santa Clarita's independent community radio station
KQRU 107.9 is Santa Clarita's local station for indie alternatives and progressive talk, with smooth jazz at night to sooth your mind after a hard day's work.
Our station is entirely listener supported through local donations, with no commercials, so your support is extremely important to help us pay the rent for our antenna and broadcasting studio.
For the next month, we have a $4,000 matching fund to double any donation you make, so any donation will have double the impact. Please keep us on the air by donating below:
Special programing Fridays in February for Black History month!
We invite you to listen to KQRU's Black History month programming every Friday in February starting at 7PM. KQRU will be airing historical recordings from the Pacifica archive starting with voices from the Civil Rights movement. Later in the month you will hear from Malcom X and finally Angela Davis exploring the Blues and Black feminism. Hearing these recordings and in light of current events, it is obvious that, although we have made some progress, we still have a long way to go. That's why KQRU thinks it is so important to air these historical recordings. We hope you have time to listen in and let us know what you think.
---
KQRU Is Here to Stay!
After over a decade of efforts to get an FCC license for a low power community radio station in Santa Clarita, KQRU finally began broadcasting on Aug 10th, 2019. This is thanks to the many volunteers who stuck it out through years of setbacks due to complicated FCC location rules and other issues. Without their perseverance and continued donations of time and money KQRU would not be here today. But now we are here to stay!